Getting Started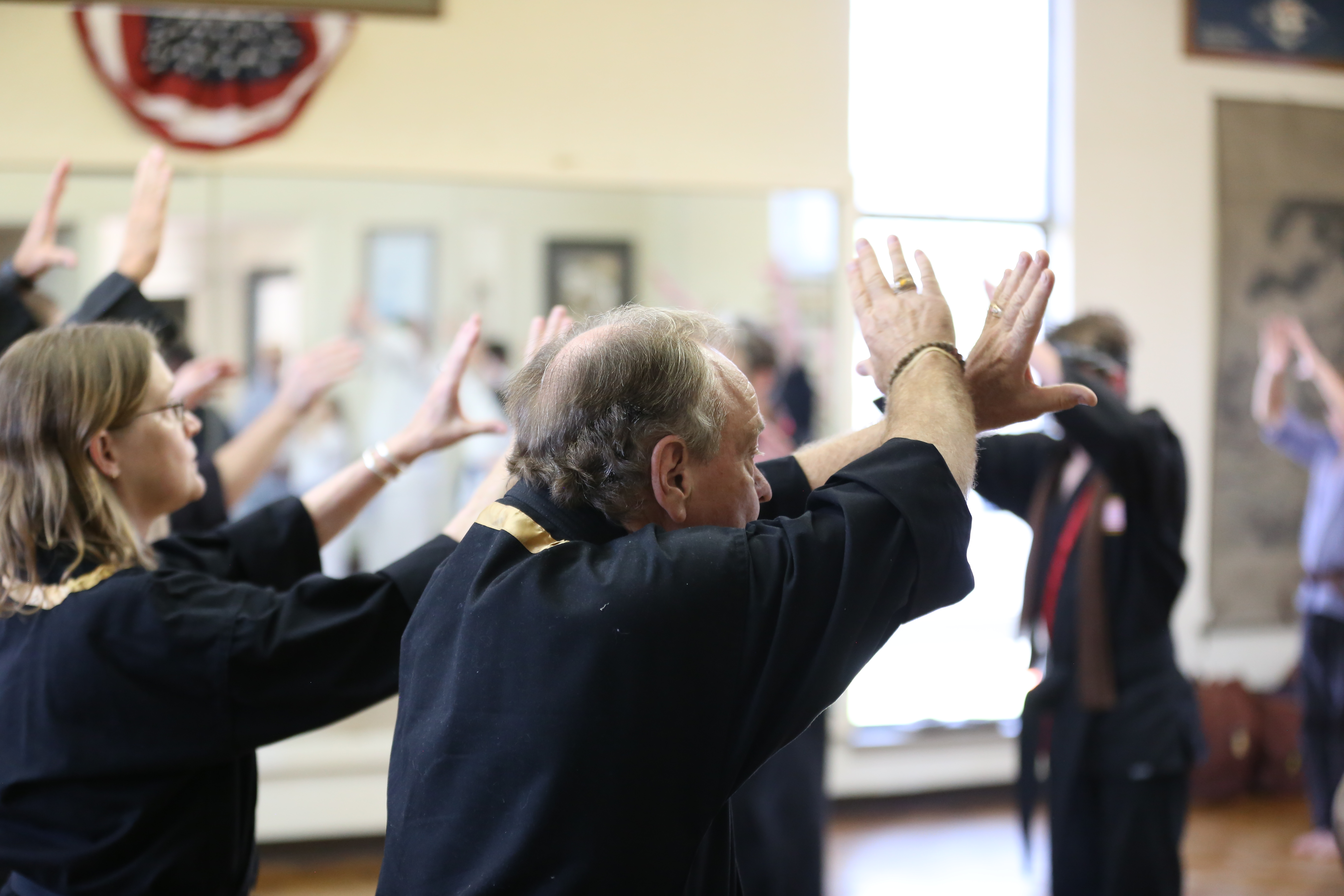 How do I get started?
Anyone interested in training is encouraged to attend the two-week FREE Intro course at Denton Academy of Martial Arts. In addition, prospective students are welcomed to watch several classes to observe the class structure. This is suggested especially for younger students who are unfamiliar with martial arts training. NOTICE: Our training program accommodates children, depending on the child, at 5-6 years of age and up. We do not accommodate 3-4 yr olds because of the structure of the class.
The training environment is relaxed, and we will spend half the time on the straight lines (foundation), and half the time on the circles (ancient technology of escape technique). Note:  Please, no drinks or food in the studio while we train.
What should I wear?
Wear loose-fitting clothing that is cool and allows freedom of movement. Women should not wear heavy jewelry for safety's sake. All training is done bare-footed. The studio cannot be responsible for lost or stolen articles.
What kind of equipment will I need?
The enrollment price will cover the cost of the uniform, and most all equipment is provided. As students progress to the first belt rank, they will need to purchase their own safety gear (kicks and punches) because they are individualized. However, we provide general training tools for everyone to use. We recommend arriving about fifteen minutes prior to class time. If you have any questions, please don't hesitate to email the studio.
We are located at 612 Hercules Lane, Denton, TX 76209